Doug Foster
In The Naughty Chair
21 January - 17 February 2011
Lazarides Rathbone
Dates
21 January - 17 February 2011
Location
Lazarides Rathbone
Documents
Lazarides Rathbone kicks off 2011 with a huge warm welcome to Doug Foster, the latest addition to their stable of artists.
For his first solo exhibition with the gallery, In The Naughty Chair, Foster will showcase a selection of his most celebrated works alongside his newest interactive video installation from which the exhibition derives its title.
Continuing his Human Experiments series, Foster's latest video installation delves deeper into his introspective fascination with the human psyche.
Part film, part sculpture those visiting the exhibition will be able to interact with the artwork displayed over the gallery's two floors, which will be transformed into a stark, clinical setting for the artist's stereoscopic and high-definition screen works.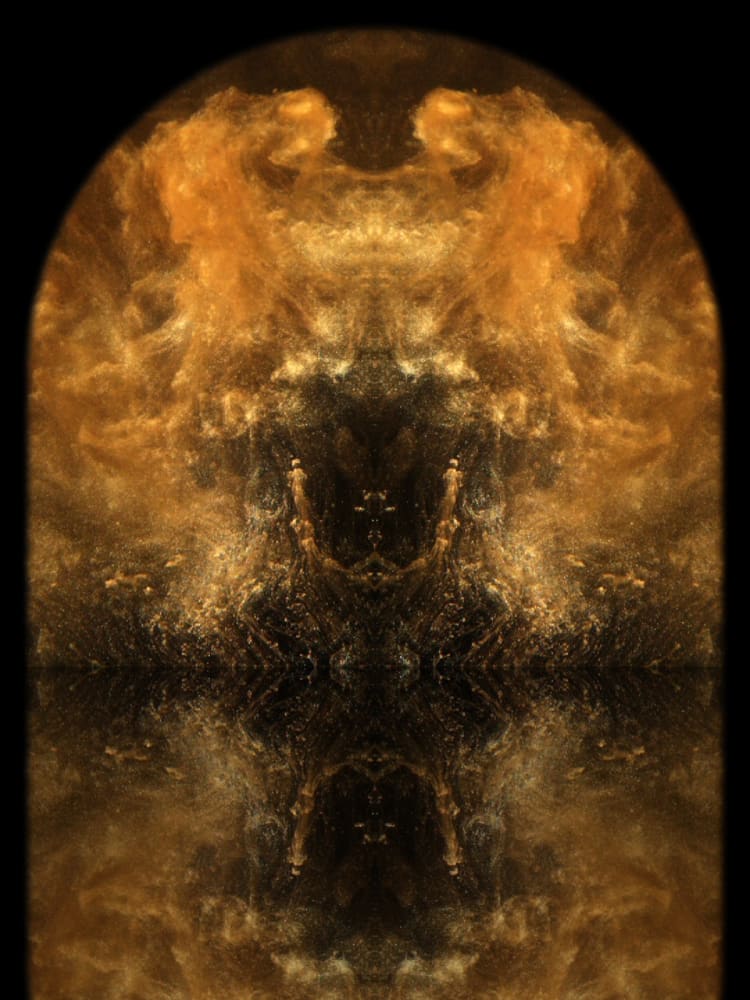 The Heretics' Gate, 2011
Variable
Single-channel digital film installation HD colour - stereo sound 9'40" seamless loop Projector, HD media player, arched projection screen and shallow reflecting pool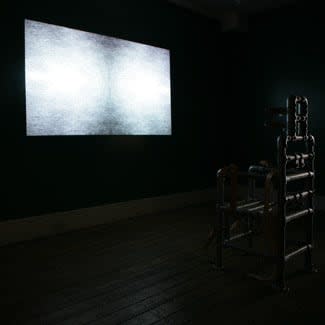 The Naughty Chair & Brainwasher, 2011
143 cm x 56 cm x 56 cm (chair)
The Naughty Chair: Leather and Galvanized steel; Brainwasher: Single-channel high-definition video installation in HD black and white, with stereo sound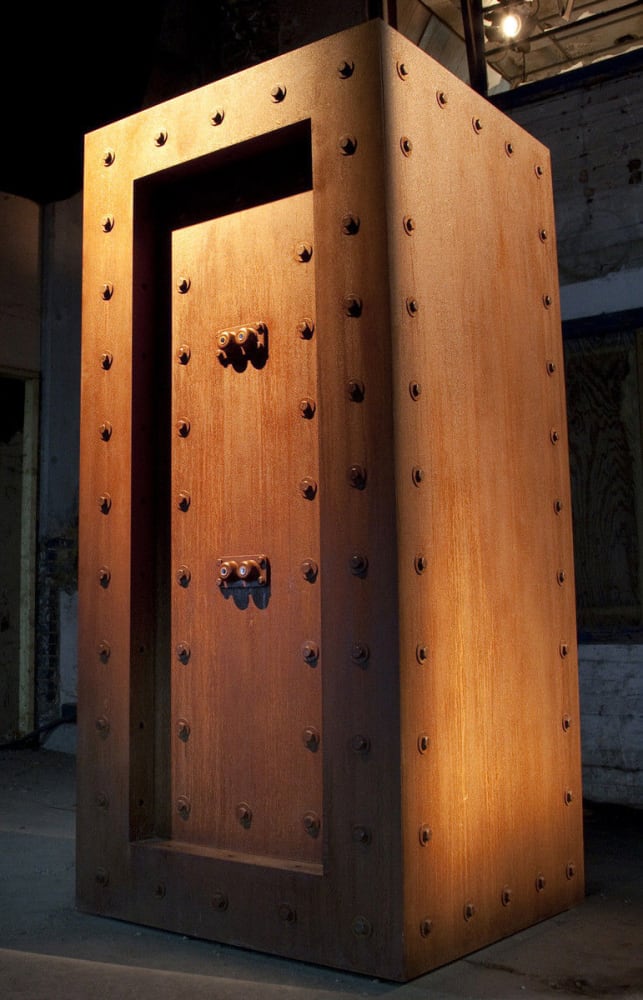 Breather, 2006
223 cm x 102 cm x 102 cm
Four-channel digital film installation 35mm colour- stereo sound 35" seamless loop Four 23" HD LCD screens and computer housed in a rusted steel-plate box
Frozen, 2007
122 cm x 82 cm x 83 cm
Single-channel digital film installation HD colour-stereo sound 2'07" seamless loop 40" HD LCD screen and HD media player housed in a rusted steel-plate box
Freezer, 2007
126 cm x 122 cm x 7 cm
Galvanised steel plate, leatherette upholstery, steel and copper pipe, brass compression fittings, hydraulic control parts, leather straps, nuts and bolts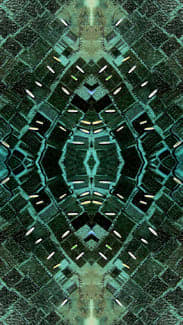 Islands of the Blessed, 2011
83 cm x 122 cm x 82 cm
High-definition video installation 35mm colour, stereo sound (optional), 3'00" continuous loop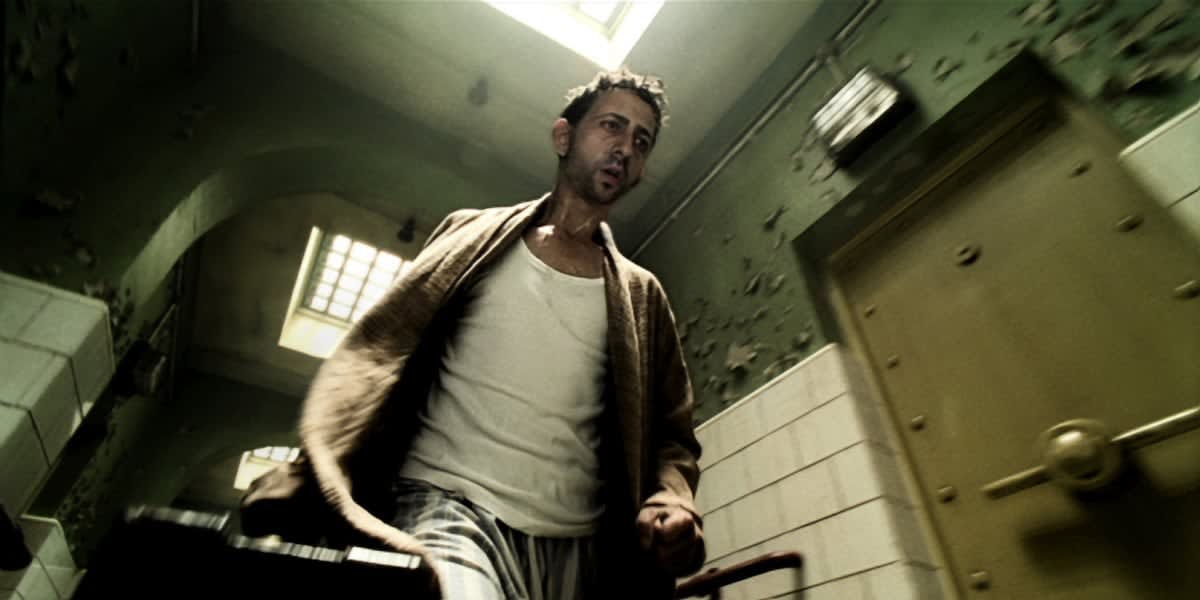 Bob, 2007
183 cm x 122 cm x 62 cm
Two-channel high-definition video installation 35mm colour, stereo sound, 1'17" continuous loop computer and high-definition LCD screens housed in a rusted steel-plated box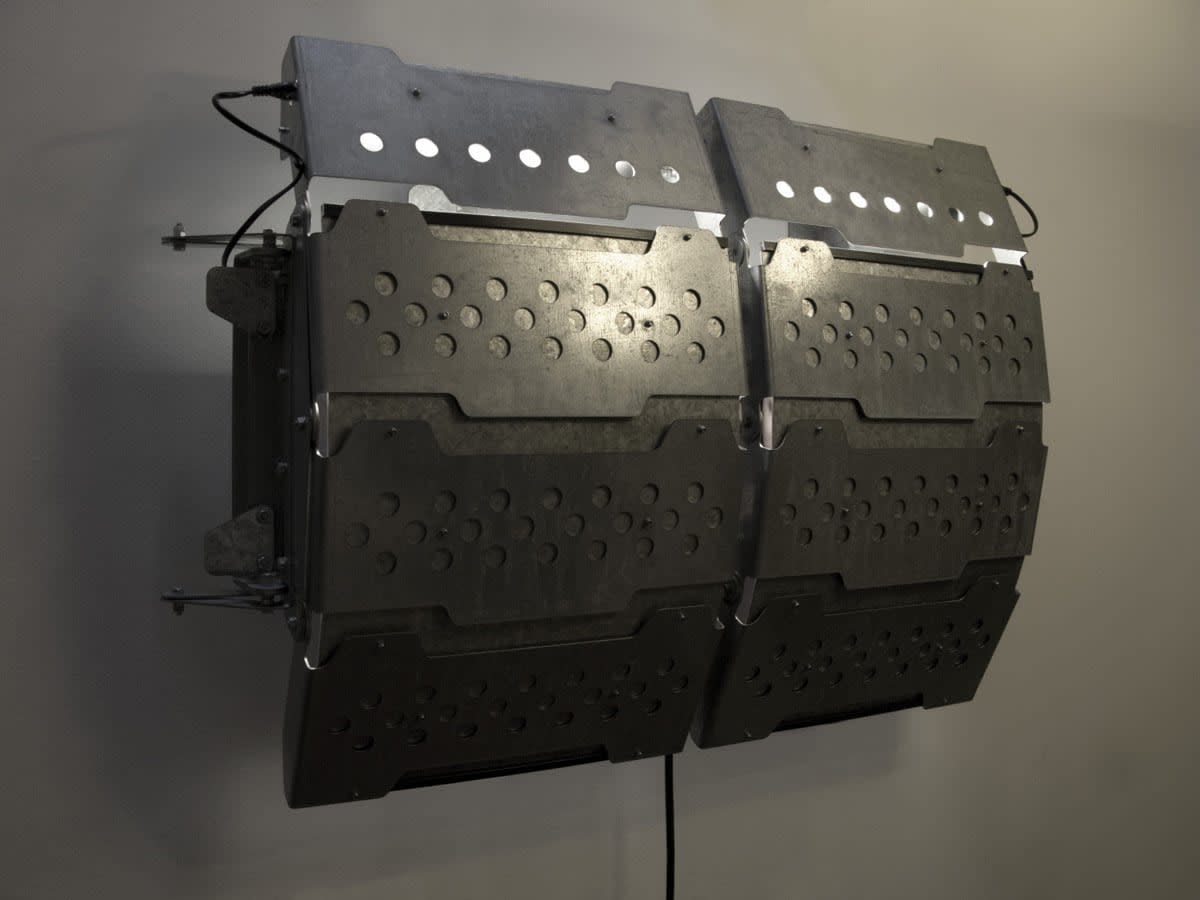 Folding Stereoscopic Viewer, 2008
#1/50
108 cm x 130 cm x 57 cm
Wall-mounted optical device for viewing pairs of large, high-resolution stereoscopic photographs laser-cut, galvanised steel plate, front-surface mirrors, fluorescent lights, springs, magnetic catches, motion sensor, electrical cable, nuts and bolts