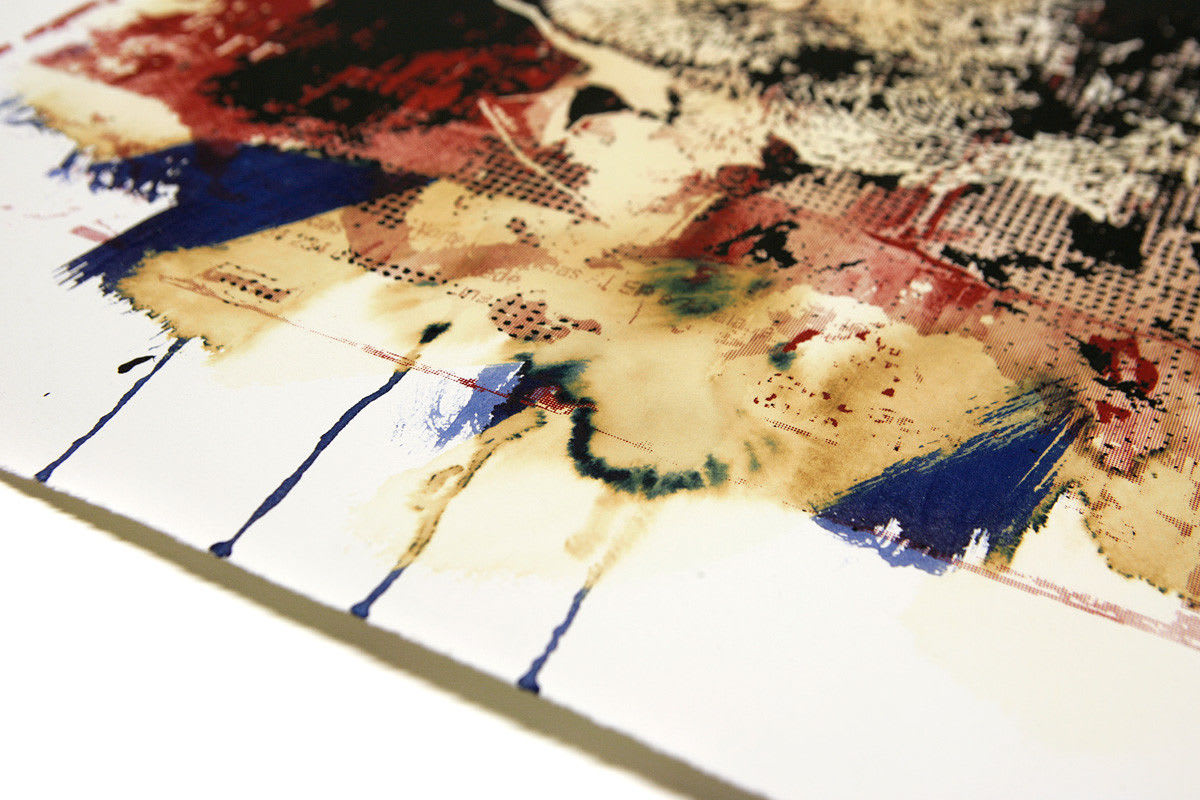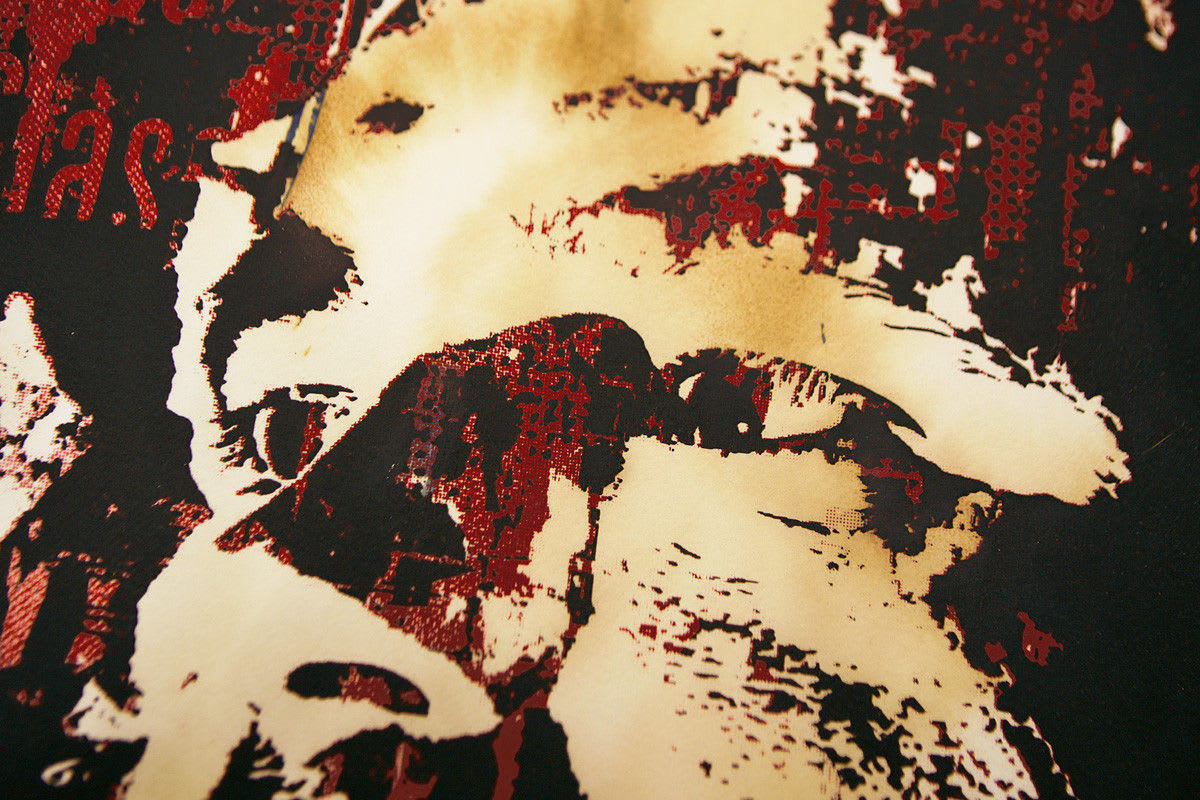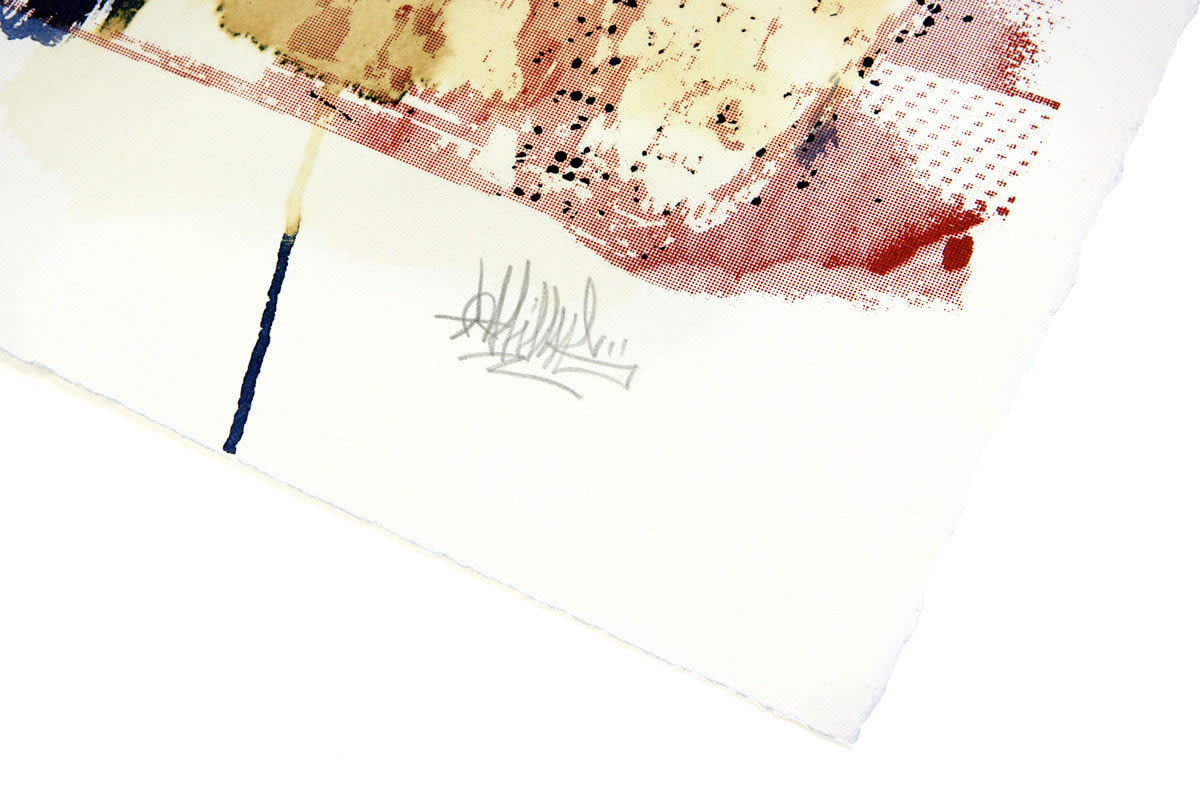 2010
76 cm x 57 cm
Hand-finished screenprint with ink wash and bleach
Signed and numbered by the artist.
Alexandre Farto / Vhils
Alexandre Farto aka Vhils destroys to create. His internationally recognised trademark is the forming of dramatic, oversized portraits made by carving directly into outdoor walls. The process often involves industrial methods such as drilling and controlled explosions. The majority of Farto's subjects are anonymous and unremarkable urban citizens. In a 2011 interview with UK Wired magazine, the artist said of this direction 'They are all people I have met briefly in cities where I have created murals. I like the idea of turning ordinary, common people into icons, to contrast this with the need people seem to have to create...