Blog
Graffitied Abstract Expressionism
8 December 2017
Characterised by gestural brushstrokes and the impression of spontaneity, abstract expressionism was developed in the 1940s. American painters such as Jackson Pollock, Mark Rothko and Willem de Kooning established the deeply expressive art which stepped away from traditional art conventions at the time.
Mark Rothko, Untitled No. 14 (1960). Image by Wikimedia Commons.
From painters who fill their canvases with colours, shapes and abstract forms, to artists who attack their art with vigorous brush strokes and expressive colours; abstract expressionism is now welcomed in the gallery environment and regularly produced in the art world, but how does it connect to street art and graffiti?
Street art and abstract expressionism share several links and heavy connections, with some artists developing from graffiti to expressionism; creating art with both aspects in mind. Both share the ideology to express emotions within art but with different themes and cultural backgrounds; a great example of where both of these genres merge is John Tsombikos' Rothko series.
John Tsombikos AKA BORF, Rothko's Modern Life 14, 2013
John Tsombikos, alias BORF, started out tagging and painting on the streets. Some may know him from his BORF series which was dedicated to a close friend of Tsombikos' who had committed suicide. The series asserted the cultural aesthetics that create alienation and the feeling of worthlessness that had contributed to the suicide of his 16-year-old friend, Bobby Fisher.
The BORF series still resonates with today's society and though may not be classified as abstract expressionism, the series is both expressive and abstract in its own way. Many abstract expressionists are said to create paintings about human tragedy, doom and issues within the world, though their works are devoid of figure or subject matter. This idea of creating work devoid of subject seems to be one of the few differentiations between abstract expressionism and the BORF graffiti series...
As Tsombikos became more experienced in both life and art, he began to see the similarities between his work and abstract expressionism. The artist began to admire work by Mark Rothko, an artist who used shapes to evoke the metaphysical question of the mind through his canvases. John decided to create his Rothko inspired series in 2008, Rothko's Modern Life, which took in Rothko's use of squares and rectangles and combined them with modern graffiti.
John Tsombikos AKA BORF, Rothko's Modern Life 15, 2013
The series honed in on the artist's practice and appreciation for painting, melding moody strains with graffiti, reflecting many emotions including human tragedy, ecstasy and doom.
John Tsombikos is not the only artist that sits in limbo between street art and abstract expressionism: Mr Jago is also balancing on this fine line. Mr Jago started out on Bristol's acclaimed graffiti scene. He is known for initiating the Scrawl movement, a school of artists that were chosen for their knowledge of lines and movement.
Hurricanes of colour and brushstrokes are key notes in Mr Jago's work, creating atmospheric scenes that leave the viewer feeling as though they are staring into space. The deep brushstrokes and vibrant colours are immersive; the deep perplexity of the canvas seemingly entangling itself around the viewer.
Mr Jago, Silencing Sceptics, 2013
JonOne is another artist who heavily uses colour, lines and movement in his work. The artist was raised in Harlem during the heyday of graffiti art and hip-hop culture. JonOne started out tagging on the streets as a teenager and in the 1980s he began to create oil paintings with heavy graffiti influence. The energy in his work seems to move across the canvas, boasting bold colours and stylised calligraphy; a nod to abstract expressionism and street art.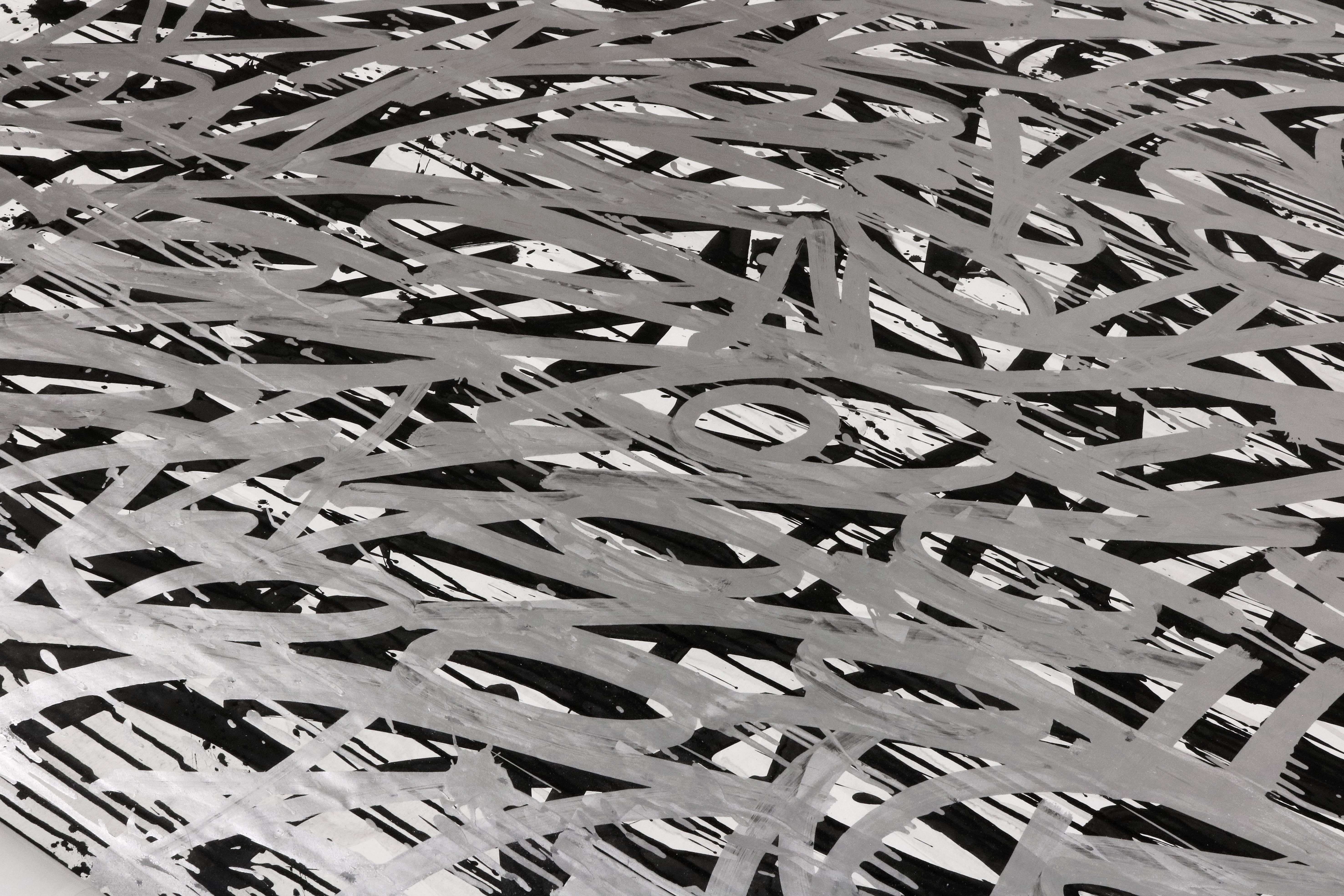 JonOne, Da Vapors, 2007 (close up of the artwork)
Over the last few years, the lines between many genres of art have started to blur, the gallery scene has become more accepting of street art, and street artists have been able to take inspiration from more classic stylings to combine with their own techniques. The artists we have mentioned above are just the tip of the iceberg when it comes to this new art trend.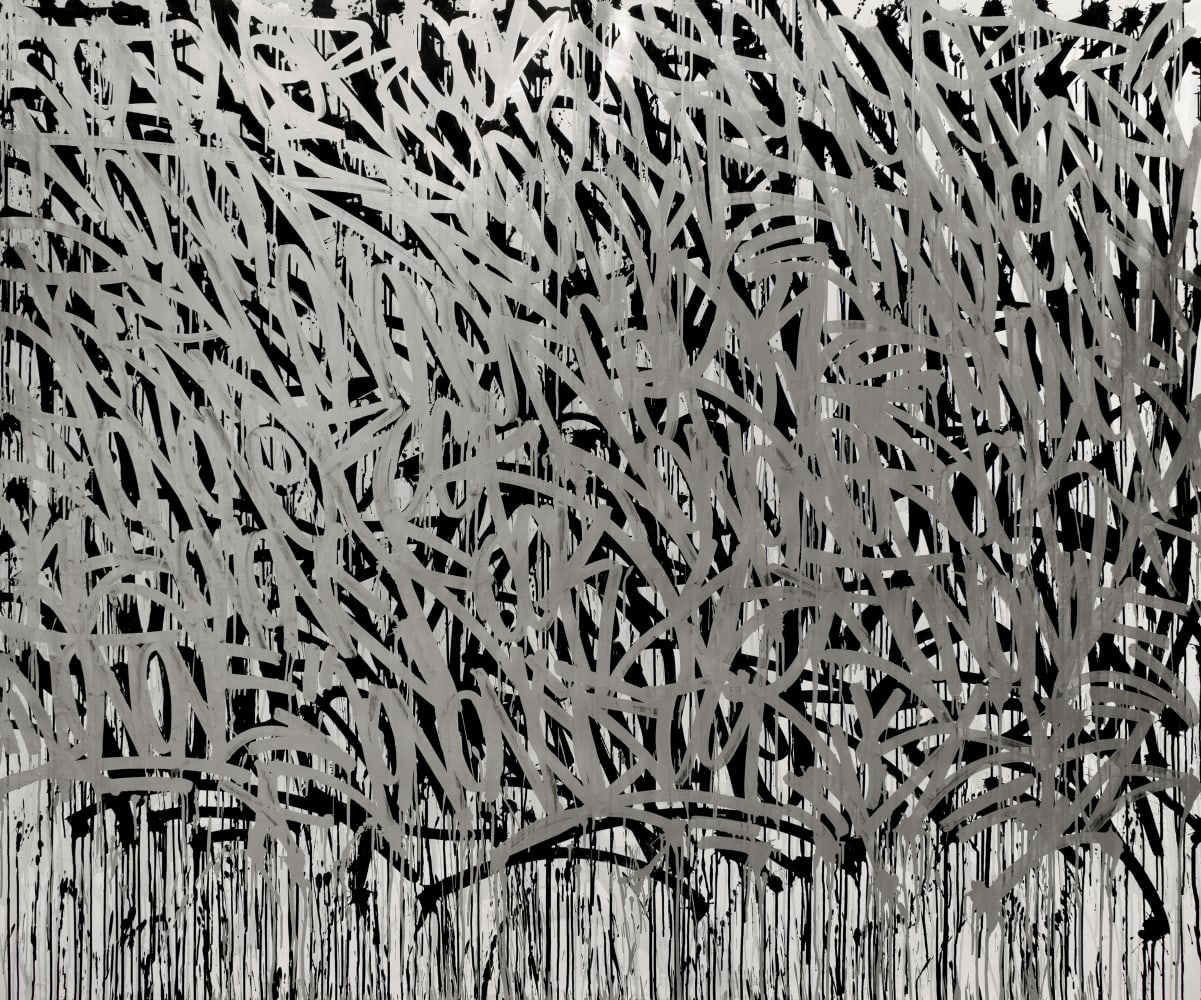 Da Vapors, 2007
canvas unstretched measures 215 cm x 179 cm
Ink on canvas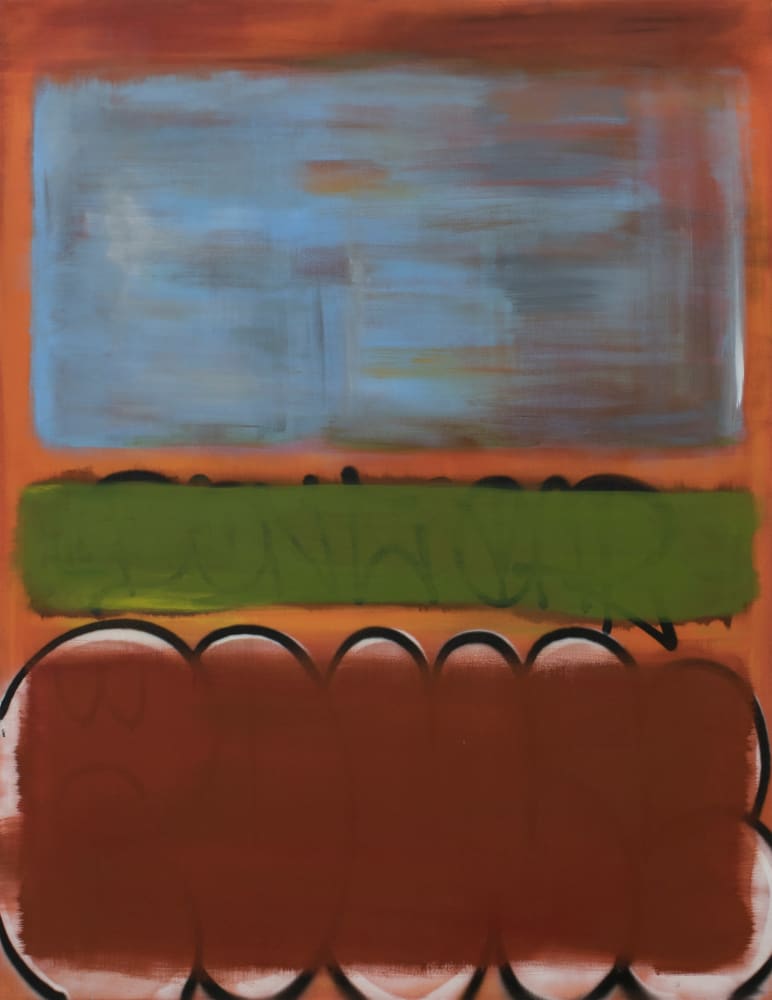 Rothko's Modern Life 7, 2012
152.4 cm x 122 cm x 3.5 cm
Acrylic, house and spray paint on canvas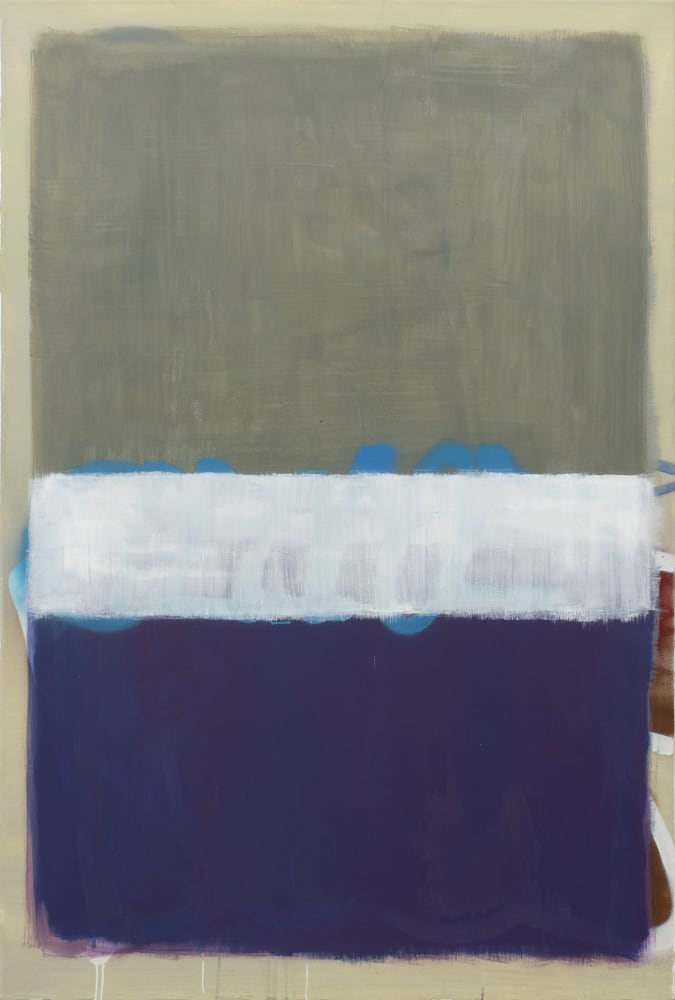 Rothko's Modern Life 12, 2013
152 cm x 102 cm
Acrylic, house and spray paint on canvas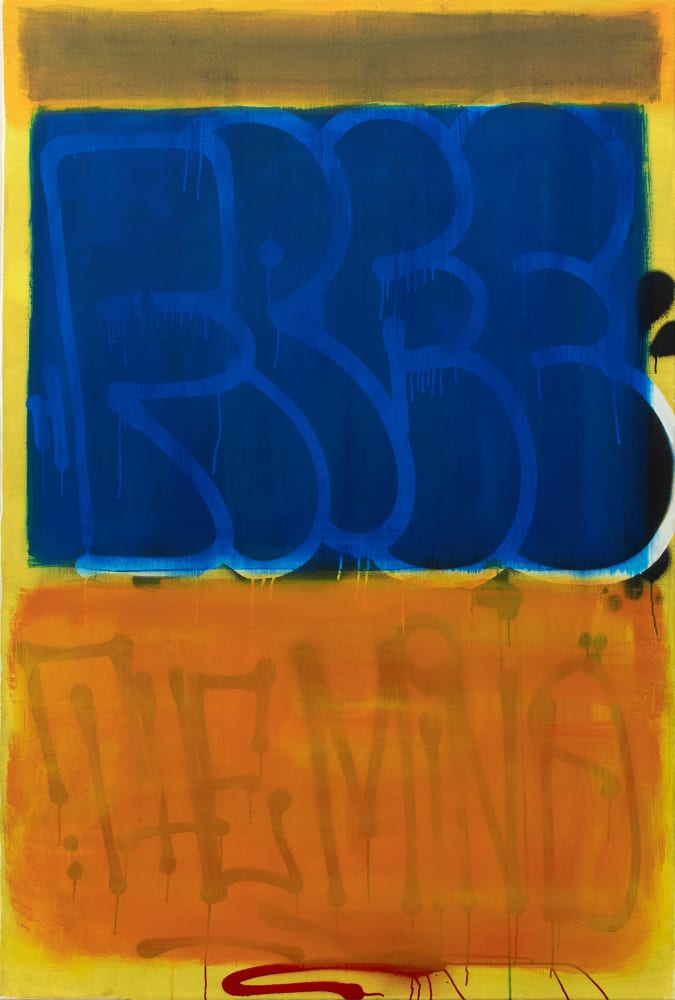 Rothko's Modern Life 14, 2013
152 cm x 102 cm
Acrylic, house and spray paint on canvas
Rothko's Modern Life 15, 2013
152 cm x 102 cm
Oil and spray paint on canvas
Rothko's Modern Life 20, 2013
152 cm x 102 cm
Oil and spray paint on canvas