"This is paint, not politics"
Famous for his liquidated logos, Zevs is arguably one of the most explicitly politicised artists of his generation. He combines a street art mentality with pop art techniques to comment on the commercial and materialistic culture that we live in…
"The drips show the loss of power from the logo, but the painting is frozen so we could also see them as legs holding it up"
Zevs' technique is one of a kind, and here at Lazarides we feel very proud to be offering some of his unique prints online. After all, everyone needs some form of liquidation in their art collection...
Impacted Chanel, 2016
Edition of 100
70 cm x 50 cm
Two-colour screenprint on Somerset Satin 300gsm paper
Zevs / Aguirre Schwarz, Impacted Chanel, 2016
£ 290.00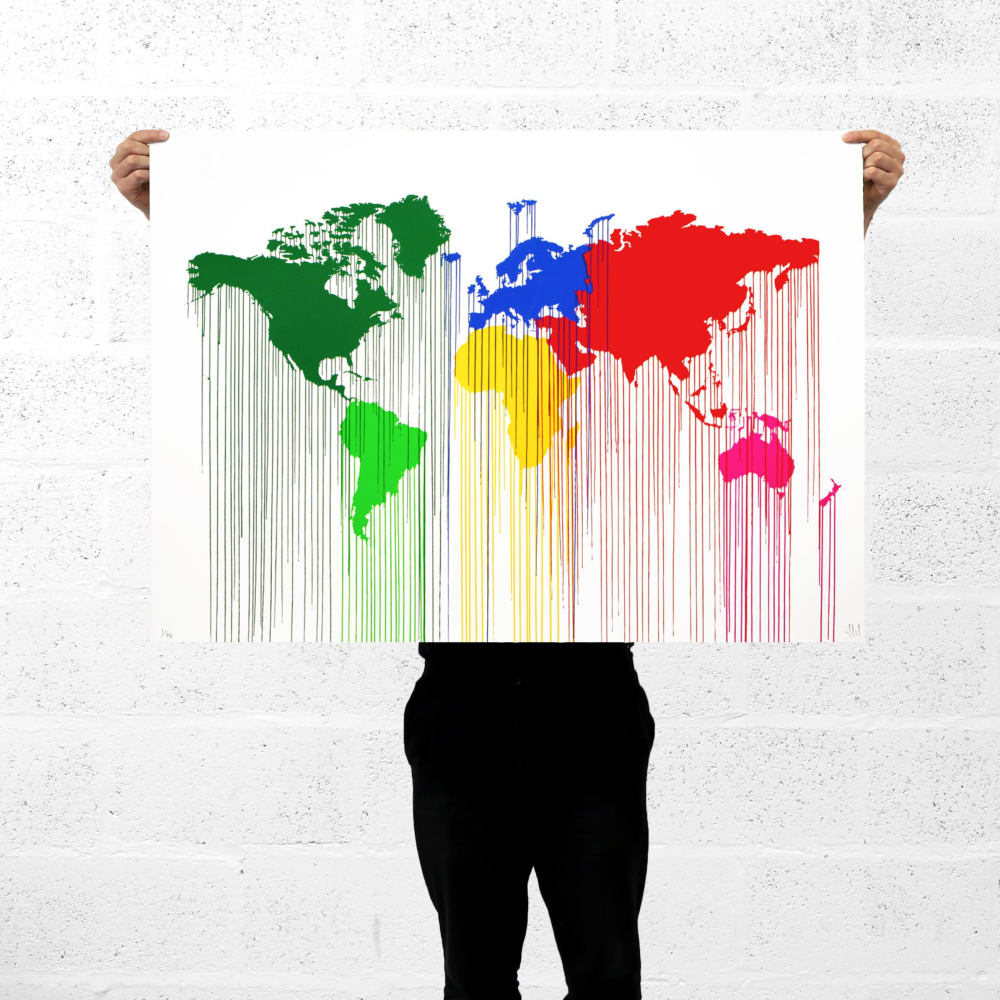 Liquidated Atlas World Wide, 2013
Edition of 75
70 cm x 100 cm
Six-colour screenprint on Somerset Satin 310gsm paper
Zevs / Aguirre Schwarz, Liquidated Atlas World Wide, 2013
Unavailable
Sunbeds, liquidation and an oil-filled hot tub, this exhibition has it all. The Big Oil Splash presents a series of paintings full of borrowings, namely from Hockney's iconic 1967 A Bigger Splash. The artwork highlights the story of the oil industry's overspill and the dynamics of people, power and pleasures…
Sunbeds, liquidation and an oil-filled hot tub, this exhibition has it all. The Big Oil Splash presents a series of paintings full of borrowings, namely from Hockney's iconic 1967 A Bigger Splash. The artwork highlights the story of the oil industry's overspill and the dynamics of people, power and pleasures…
28 July - 1 September 2016