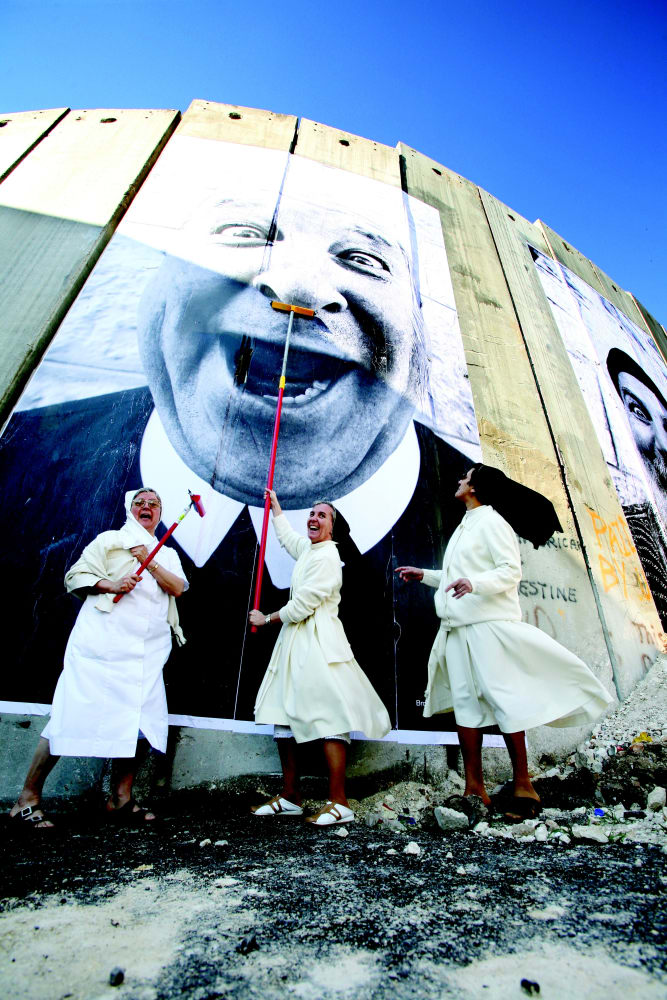 "JR exhibits freely in the streets of the world, catching the attention of people who are not your typical museum visitors"
JR describes himself as a "photograffeur" as his work contains elements of both photography and graffiti. The artist is known for pasting portraits of his black and white photography around the globe, from the slums in Paris to the broken bridges in Africa. The people in these communities aren't just seeing the art: they are the art, they are his models…
"JR leaves the space empty for an encounter between the subject and protagonist, the passer-by and interpreter. Raising questions is what JR's work is all about..."
Taking over two floors, visitors are able to experience the world of JR. The exhibition includes artworks from the UNFRAMED Ellis Island project and Les Bosquets series…
Taking over two floors, visitors are able to experience the world of JR. The exhibition includes artworks from the UNFRAMED Ellis Island project and Les Bosquets series…
16 October - 12 November 2015