"Whether it be inspiration to skate, play music, or make art, it all comes from the same place and has always been with me"
Brett Amory began his formal art training in his late 20s. He is best known for his Waiting series, which was initially inspired by his train into work; Amory realised the disconnection between commuters and used this in his art...
"I like to say I am an artist rather than a painter so I am free to explore and express myself in different ways without restrictions or rules. I try to keep an open mind when it comes to my practice"
id by Brett Amory
id was created by Brett Amory alongside his 2016 Lazarides exhibition, Internal Dialogue. The fine art print is a disjointed snapshot representing an isolated moment of everyday lives. Scroll through to see the print in full...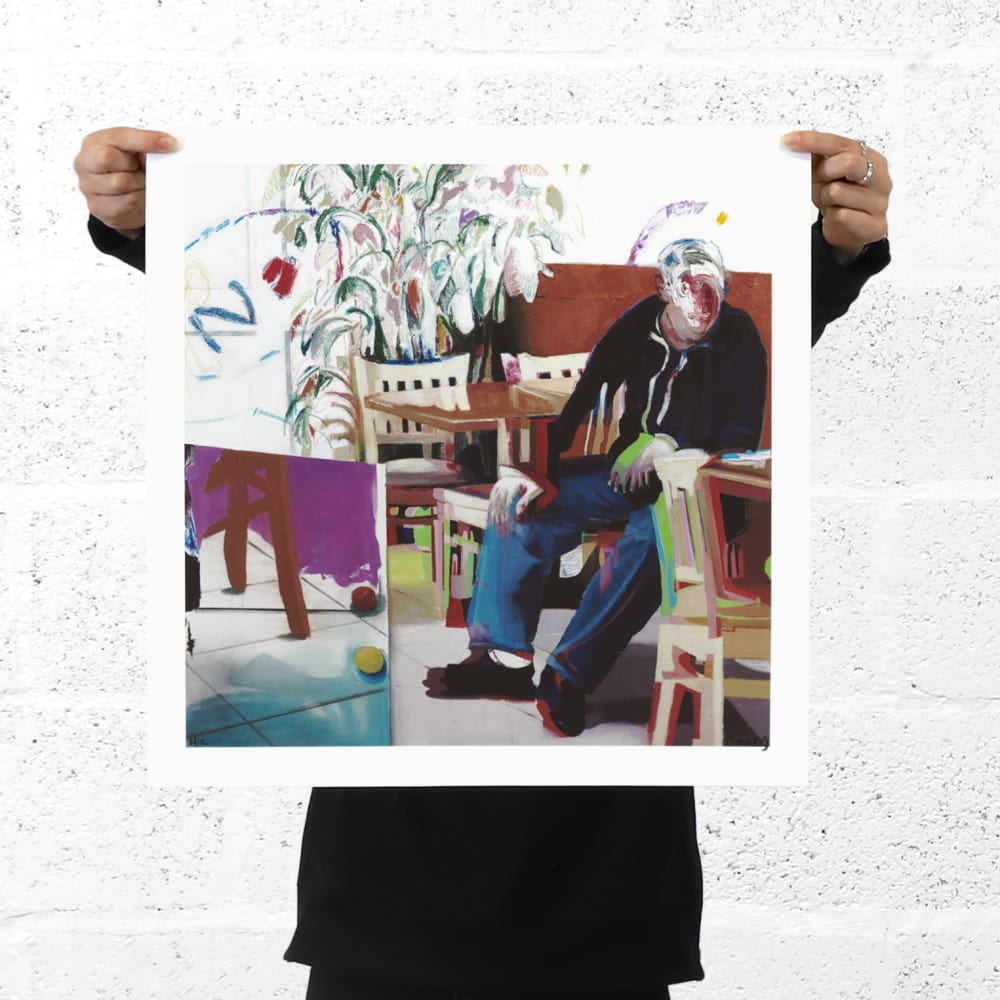 id, 2016
Edition of 100
50 cm x 50 cm
Archival pigment print on Somerset Velvet 330gsm paper
Brett Amory, id, 2016
£ 140.00
The exhibition showcases a series of paintings which each represent an isolated moment. The artworks themselves are disjointed, which causes the viewer to create a logical explanation about the pieces. This means each individual that views the work ends with a different conclusion, and therefore each piece has a different meaning that is unique to each viewer…
The exhibition showcases a series of paintings which each represent an isolated moment. The artworks themselves are disjointed, which causes the viewer to create a logical explanation about the pieces. This means each individual that views the work ends with a different conclusion, and therefore each piece has a different meaning that is unique to each viewer…